Advisory Services
We take a multi-prong approach to help you navigate and reduce overall cyber risk.
Cyber Strategy & Defense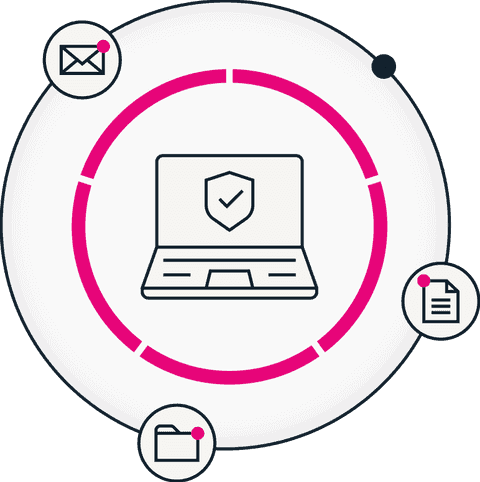 Our team's vCISOs partner with you remotely or onsite
to create custom plans and programs — based on
company size, industry, and attack types — to strengthen
your defenses and reduce overall cyber risk.
Our Process
Assess

We begin with a quick but thorough assessment of your current security posture to uncover any gaps, vulnerabilities, or weaknesses that threat actors may exploit.

Advise

As coaches and trusted advisors, we write playbooks and instruct you on how best to close gaps and strengthen your defenses.

Assist

We are a force multiplier for your IT departments, assisting you at every step of your security journey — from vulnerability discovery to the implementation of a formalized security program.
What to Expect
Action Items

We provide simple, fast, cost-effective recommendations for risk management.

Individualized Program

We help you design a customized solution to fit your unique business needs.

Decades of Experience

Not only do they speak security, but thanks to their extensive experience across a range of industries, they can talk the talk of your business.
Why Arete?
We speak security and thanks to extensive experience across a range of industries, we can also talk the talk of your business. We also use near real-time threat intelligence from active cases to see ahead of trends, keep you abreast of zero-day vulnerabilities, and advise on mitigation controls to defend against new threats.
Forensic Investigations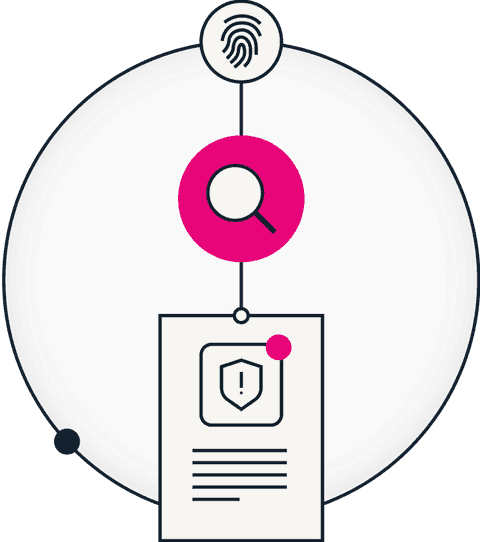 We use cutting-edge technology and proprietary threat intelligence to analyze digital evidence when investigating internal and external incidents and retrace threat actor or malicious insider actions.
Our Process
Triage

We quickly identify pertinent systems and sources of relevant evidence to map attacks and recreate malicious activity.

Deep-dive Analysis

We determine how threat actors got into your systems, what they did while there, and if they accessed or stole any data.

Report

We summarize and deliver findings, which clients and counsel can use to build applicable legal strategies for the business — for example, related to regulatory reporting or notification requirements.
What to Expect
Trusted Partner

What we know from an investigative
and security standpoint, we share with you.

Transparent Communication

We speak in layman's terms so everyone
can understand — and easily share — results.

Clear Action Items

Investigations don't end with findings
— we also suggest ways to mitigate
future events.
Why Arete?
Having handled numerous forensic matters involving data breach response and remediation, preservation and recovery of digital assets, and investigations into trade secret and IP theft, we align our investigative methodologies to meet business needs. We also integrate our combined experience of 100+ years performing forensic investigations with other Arete services to further support your needs.
Regulatory Compliance Audits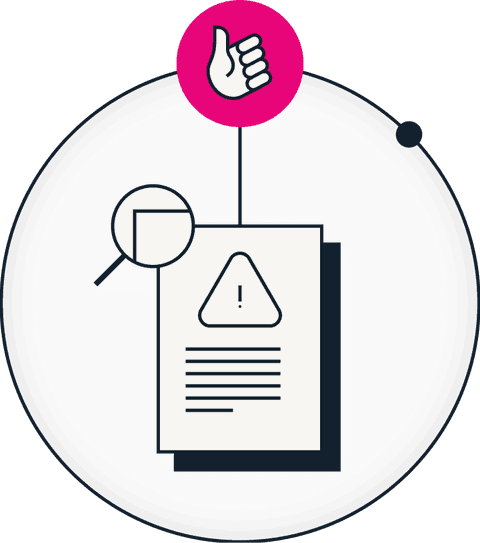 To help you maintain regulatory compliance and avoid penalties, we can assess your security programs, implement risk management frameworks, and team with you to prepare for and respond to regulatory inquiries.
Our Process
Level Setting

We work with key business leaders to identify applicable regulations to the business, build a baseline of compliance maturity, and develop a work plan to position the business for compliance.

Interviews

We walk key stakeholders through a series of questions — for example, to determine if daily operations match policies and procedures or to ensure that relevant documentation is not outdated or missing.

Report

We deliver a report that encompasses audit findings, including gaps or areas for improvement. Alternatively, we can provide an attestation of compliance or sufficient information for self-certification.
What to Expect
Broad Regulatory Experience

We partner with you to solve any type of regulatory compliance challenge.

Diverse Industry Experience

We understand the unique regulatory requirements across industries.

Avoid Penalties

We uncover potential issues, so you can address them to remain compliant.
Why Arete?
We handle audits for a variety of regulations — including HIPAA, PCI, GDPR, and NIST SP 800-171. With a goal of reducing overall risk, we assess your current security posture and business operations and then apply our investigative experience and unique knowledge of how regulatory bodies view certain situations to identify critical areas that are often overlooked when preparing for compliance.
Expert Witness Services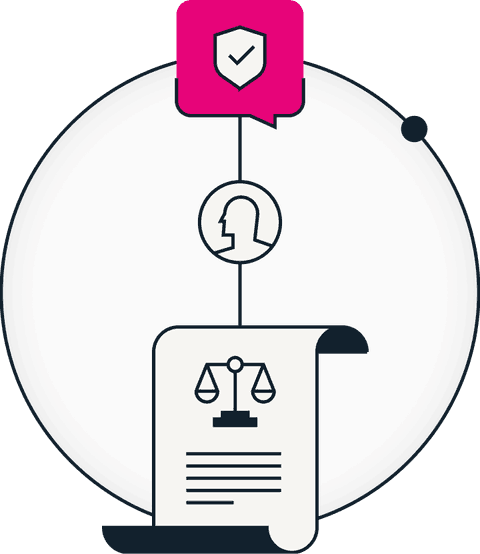 We play a pivotal role in helping you refine and strengthen your legal strategies — for example, when facing litigation for unauthorized access to sensitive information or failure to place adequate safeguards.
Our Process
Fact Finding

We perform independent investigations of your systems, policies, and procedures to uncover facts to assist with formulating a legal position.

Strategy Refinement

We partner with you to build an expert position and prepare persuasive reports to support your legal strategy.

Expert Testimony

We know how to present technical evidence in a clear manner to judges, juries, and attorneys during legal proceedings.
What to Expect
Winning Legal Strategies

We team with attorneys to craft expert positions and help support and refine legal strategies.

Decades of Experience

We have deep experience with testimonies, depositions, and expert reports.

Industry-agnostic

No matter your industry, we can help support your legal strategy for the best outcome.
Why Arete?
Our experts, who are cybersecurity thought leaders and published authors, have served as special masters via court appointment. For both plaintiffs and defendants, they have testified before judges, juries, and arbitrators on a variety of matters, including data breaches, trade secret misappropriation, and contract and intellectual property disputes involving source code and other business-sensitive information.
Data Breach Analysis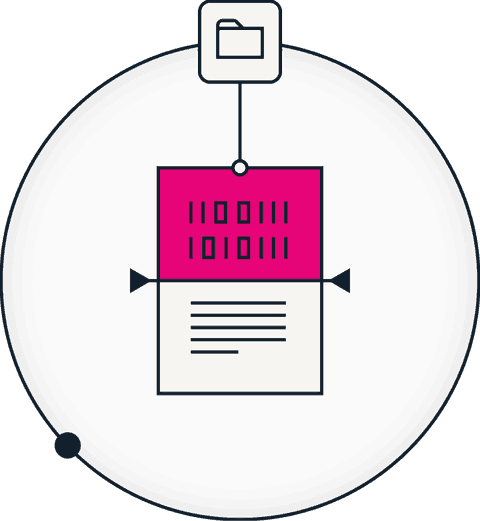 We offer low-cost, predictable pricing for automated PII identification and reporting on potentially compromised sensitive data so clients can quickly meet their legal obligations while also gaining a deeper understanding of incidents.
Our Process
Data Collection and Transfer

We coordinate with the client and incident response team to retrieve and transfer all data the threat actor may have accessed.

Data Processing and Filtering

We perform multiple de-duplication steps to limit data set redundancy and avoid duplicative document review.

Search Term Analysis and Reporting

Using filtered data sets, we search documents for key words to identify and flag those containing sensitive data and provide a findings report.

Manual Review and Data Extraction

Applying client trigger lists and standard regulatory items, we determine scope of manual review and extract relevant data.

Programmatic Extraction and Custom Reporting

We leverage a proprietary database-driven approach to further filter semi-structured data.

Notification List Generation, Review, and Delivery

We condense and roll up all data extracted from various data sources into a final notification list leveraging AI-based technology to support quality control and de-duplication efforts.
What to Expect
Low Cost

Predictable pricing for automated identification
of compromised sensitive data

One-stop Shop

Seamless and timely transfer of information
between response and analysis teams

Quick Compliance

A pioneering approach to data analysis that
helps clients quickly meet legal obligations
Why Arete?
We do all data breach analysis work in-house. Our data breach analysts partner with our incident responders and forensic investigators to create master reports that capture relevant data threat actors may have accessed or stolen. This collaborative process ensures accurate data curation and judicious delivery of notification lists to help clients meet their legal obligations.
Arete Provides Solutions For:
Businesses

Experience, processes, and technologies to guide you along the fastest path to recovery.

Insurance Carriers

One-stop, full-service recovery response shop, rapidly restoring normal business operations.

Law Firms

No client is the same — so no response is the same.