Managed Services
We use a combination of experience, expertise, and cutting-edge technology to strengthen your approach to cybersecurity.

Managed Detection & Response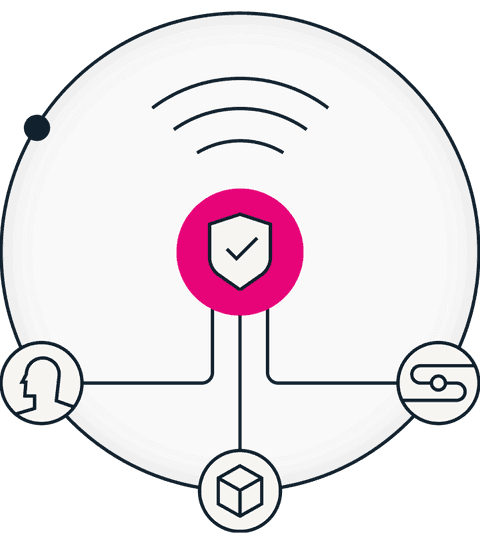 We help reduce the attack surface, make you aware of software
updates and dangerous vulnerabilities, eradicate malware,
identify security issues to improve the overall enterprise security
and reveal unprotected systems to reduce risk.
Our Process
Vulnerability Management

We coordinate with your IT team to centralize patch management, deliver security awareness training, and perform remediation sprints.

Advanced Technology

We combine machine learning and behavioral artificial intelligence technologies with dynamic threat intelligence to detect and remediate threats around the clock.

Active Threat Hunting and Remediation

Our goal isn't simply to resolve short-term issues — of course, if we find a threat, we immediately act to stop it — but we also help reduce risk with proactive, long-term solutions.

Zero-day Notifications

When we receive zero-day and high-profile alert notifications, we immediately identify impacted clients and help proactively patch or mitigate these exploits to prevent breaches.
What to Expect
24/7 Network Protection

We continually identify, prioritize, and remediate vulnerabilities.

A True Partner

We handle threat review and response,
so you can focus on your business.

Trends Insights

We look beyond today to find ways to
mature your current security posture.
Why Arete?
We do more than find and alert on threats.
We have the experience and skills to deliver IT solutions
for complex cybersecurity problems so your IT team or
managed service provider (MSP) can easily and quickly
implement changes to reduce overall risk while maintaining
focus on business-critical tasks.
Managed Service Provider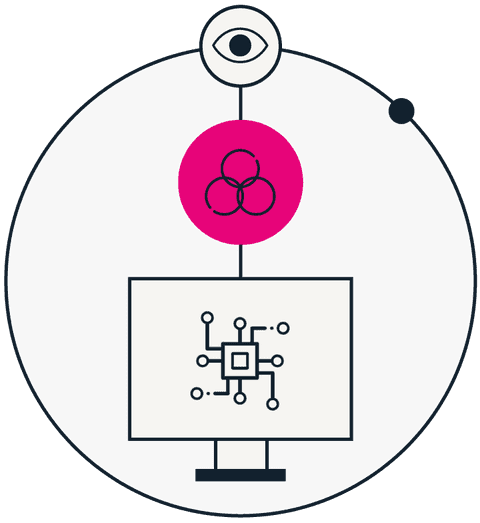 Words on a page won't stop threat actors —
but practical application of cyber resilience theory can.
We bring academic best practices to life, delivering tangible services
that balance the convenience and security of operations.
Our Method
Managed and Co-managed Support

Our incident response experience allows us to provide more than day-to-day, break/fix operational support — we also position IT programs to enhance cyber resilience so companies can remain mission-focused. 

Backup and Disaster Recovery

We safeguard your data with Backup-as-a-Service and Disaster Recovery-as-a-Service (BaaS and DRaaS) solutions powered by Arete threat intelligence, SentinelOne EDR, and our partnership with Presidio.

Virtual Chief Information Officer

Our seasoned vCIOs share their experience as incident response leaders to advise on creating IT programs that align with your business objective — all while keeping a sharp eye on the ever-evolving threat landscape. 

Vulnerability Management

We coordinate with your IT team to update or create a comprehensive asset inventory list and highlight existing, high-confidence application vulnerabilities – both to serve as the foundation for identifying and remediating cyber risk.
What to Expect
Deep Security Experience

We are not a pop-up IR firm — we are
career cybersecurity professionals.

Industry-agnostic

No matter your sector or your company size,
we can help you.

Frontline Insights

We tap into real-time threat intelligence
from real-world investigations.
Why Arete?
We offer more than strategic partnerships and day-to-day technical support. Our Managed Service Provider (MSP) professionals are on the frontlines of incident response, helping your clients combat threat actors, restore business operations, and prepare for a more secure and cyber-resilient future.
Arsinal Threat Management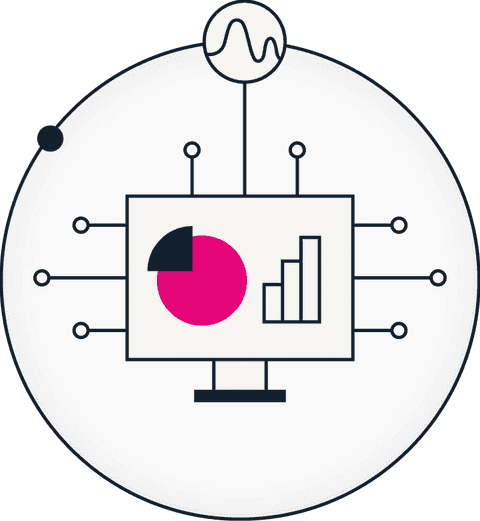 With Arsinal, we turn knowledge and experience from thousands of investigations into intelligence on the latest and most prevalent malware variants to identify, alert on, and block threats Endpoint Detection and Response (EDR) platforms may miss.
Our Process
Breach Response and Analysis

When responding to ransomware incidents, we quickly identify and analyze the origin of malware variants.

Reverse Engineering and Rules Creation

We reverse engineer malware to remediate damage and create automated Arsinal alerts and defense rules.

Deployment in SentinelOne EDR Consoles

Via an application programming interface (API), we deploy a robust suite of Arsinal rules that, based on severity level, automatically alert client security operation center (SOC) teams or block threats.

Continual Enhancements

Each month, we update Arsinal protection rules based on front-line intelligence and provide you with a customized threat activity and cyber trends report.
What to Expect
Next-level Protection

Our proprietary threat hunting rules augment EDR platform protections.

Ongoing Support

We partner with IT staff to deploy Arsinal and provide monthly threat analysis.

Customized Intelligence

We customize Arsinal rules to support each client's unique business needs.
Why Arete?
As a leading provider of incident response services, we leverage our unmatched volume of case data and experience in forensic analysis and threat remediation to stay ahead of cybercrime. By continually updating rules in Arsinal Threat Protection, we add a substantial layer of protection to already powerful EDR solutions so you can defend your company against ever-evolving threats.
IR Readiness Assessment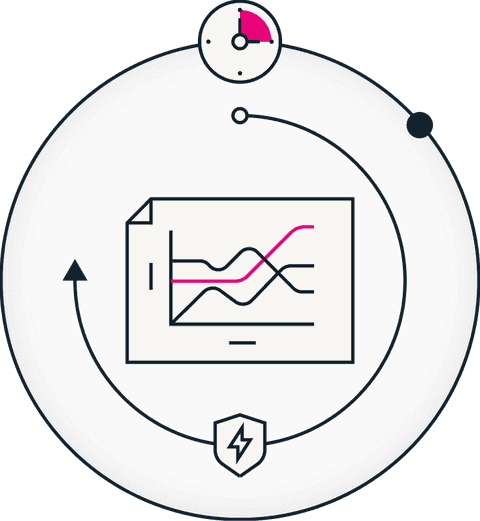 A proactive step toward improving cyberattack preparedness and response, whereby our incident responders acclimate to your documentation and technology, identify quick fixes, and get to know key stakeholders.
Our Process
Documentation Review

We review policies, procedures, standards, and architecture maps to better understand operations and uncover opportunities to enhance cyberattack response.

Tabletop Exercises

Based on documentation review, we develop customized tabletop exercises to gauge personnel's knowledge of policies and procedures against real-world investigation scenarios.

Technology Review

We review security technology stacks and IT infrastructures — including logging procedures, disaster recovery plans, and vulnerability management programs — to assess cyber response capabilities.

Recommendations and "Go Book"

We identify security gaps, recommend quick fixes, and deliver a customized IR workflow guide — the "Go Book" — for responding to cyber events.
What to Expect
Alternative Perspective

Sometimes it takes fresh eyes to find old gaps and suggest new solutions.

Guidance

We help you establish clear ownership of procedural response steps.

Relationship Building

Let's all get acquainted now so we can work together best during an emergency.
Why Arete?
From years of experience managing cyber incidents, we know that no one is immune to a cyberattack — but we also know that taking the time to prepare and practice for one can expedite recovery. We'll teach you how to take initial containment steps and collect volatile information that will be vital to minimizing the impact of an incident.
Arete Provides Solutions For:
Businesses

Experience, processes, and technologies to guide you along the fastest path to recovery.

Insurance Carriers

One-stop, full-service recovery response shop, rapidly restoring normal business operations.

Law Firms

No client is the same — so no response is the same.